Senior Pastor
of the Ark of Safety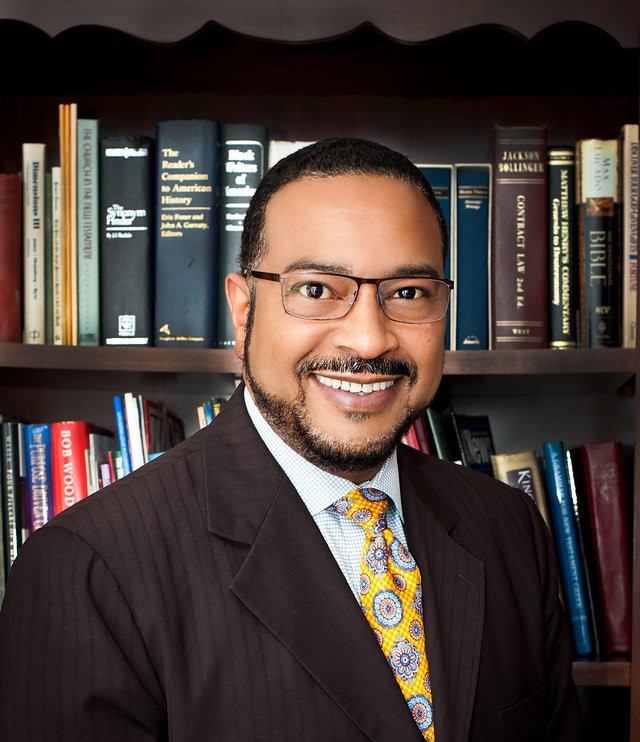 A powerful, nationally known and respected teacher and preacher of the gospel
Bishop C. Anthony Muse is the senior pastor of the Ark of Safety Christian Church, a vibrant growing church with a rich 130-year history that began as Gibbons United Methodist Church in Brandywine, Md. In 1999, following his resignation from the United Methodist Church, Bishop founded the Ark of Safety Christian Church, now located in Upper Marlboro, MD.

Bishop Muse was ordained nearly three decades ago. Today, his messages are broadcast around the world on the Internet, radio, and television. He also is well-regarded among his Spirit-filled congregation and the community for his visionary and esteemed leadership through the establishment of:
Ark United Christian Community Churches International, a fellowship of nearly 80 churches in the Washington Metropolitan area, the U.S., and Africa, whose mission is to transform leaders into powerful agents of change in the church, local community, and the world;
The Ark of Safety Bible College, where Bible scholars can deepen their knowledge of God's word and earn advanced degrees;
Clergy United, an activist group of more than 150 pastors in and around the Washington, D.C., Metropolitan area and Prince George's County.
Bishop Muse has a true servant's heart, which is evident in his serving on the Board of Bishops of Kingdom Fellowship Covenant Ministries, overseen by Bishop Ralph L. Dennis in Towson, MD. Especially notable, however, is his service to the people of the state of Maryland as a third-term state senator representing the 26th Legislative District in Maryland's General Assembly. He serves on a number of committees dedicated to improving the general health and welfare of our citizens. He holds a doctorate degree in church and community development from Howard University, a master's degree in divinity from Wesley Theological Seminary, and a bachelor's degree in history from Morgan State University. He is married to Elder Pat Lawson Muse, an elder at the Ark of Safety and a news anchor for NBC-4 TV in Washington, D.C.
Bishop C. Anthony Muse